How Does a Diaphragm Pump Work?-marshine
Diaphragm Pumps are used extensively in many industries and can handle a very wide variety of liquids. Diaphragm Pumps are in the category of "positive displacement" pumps because their flowrates do not vary much with the discharge "head" (or pressure) the pump is working against (for a given pump speed). Diaphragm Pumps can transfer liquids with low, medium or high viscosities and also liquids with a large solids content. They can also handle many aggressive chemicals such as acids because they can be constructed with a wide variety of body materials and diaphragms.
Small Air-Operated Diaphragm Pumps
These pumps typically have 3/8", 1/2" or 3/4" inlet and outlet ports and flowrates of 2 to 10 GPM.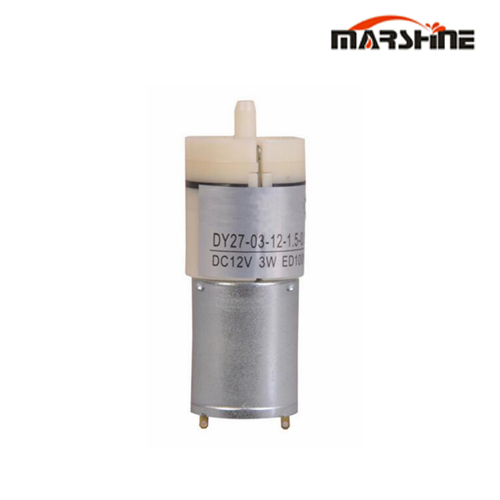 Small Motor Driven Diaphragm Pumps (12, 24 or 115 Volt)
These diaphragm pumps usually have 3/8", 1/2" or 3/4" inlet and outlet ports and flowrates from 1 to 7 GPM. They typically develop pressures to 60 PSI and even 100 PSI in some cases. These small, motor-driven diaphragm pumps are made in two distinct styles. The first is the "Demand" Style which includes a built-in pressure switch to automatically stop and start the pump at specific pressure settings; this style is the most popular. The other one is the "By-Pass" Style where the pump continues to run regardless of pressure in the system but internally bypasses flow if the discharge valve is closed. However, if the discharge valve is closed for more than a minute or two, overheating of the liquid can occur and damage the pump internals.